We help you power a
more sustainable world.
Independent consulting and engineering solutions for utilities and energy companies.
We help utilities and energy companies overcome the challenges of a rapidly changing industry by providing independent consulting and engineering solutions that allow them to innovate and thrive.
Explore our suite of services:
PSC acted as the Compliance Manager for CERO's Larks Green solar project, providing technical and regulatory support from the initial concept through the design and construction phases. Larks Green is the first solar generation plant to connect directly to the UK electricity network.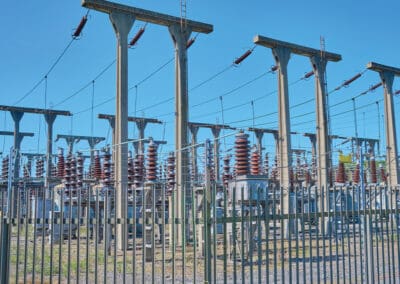 This article by PSC UK's Sean McConnon and Abraham Alvarez-Bustos covers Asset Management in Power Systems. The authors discuss the various types of, and activities associated with, Asset Management within a utility whose goal is to extract the most value from each asset while maintaining a reliable, secure grid.
One way PSC invests in the energy industry's next generation is by building relationships within academia. Here, PSC's Dr. Anil Jampala writes about his experience hosting five local university students from Washington State University (WSU) and the University of Washington (UW) in a win-win collaboration this spring.
In this series of short technical articles, we look at various topics that illustrate the complexity of renewables as a concept within the ongoing energy transition. In this installment, PSC's Kevin Smethurst and Shahab Khan look at frequency response services, requirements and opportunities.
A global company with global solutions