We help you power a
more sustainable world.
Independent consulting and engineering solutions for utilities and energy companies.
We help utilities and energy companies overcome the challenges of a rapidly changing industry by providing independent consulting and engineering solutions that allow them to innovate and thrive.
Explore our suite of services:
Hydrogen is a low-carbon fuel that could help the UK achieve its net zero emissions target by 2050. However, as PSC UK's Mahmoud Elkazaz writes, some challenges and uncertainties remain to be addressed.
By all accounts, CIGRE's International Symposium in Cairns, Australia, was a resounding success! Read what some of our technical specialists said about the four-day event attended by over 1300 energy professionals.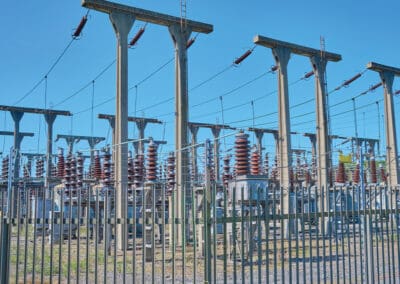 PSC UK's Sean McConnon and Abraham Alvarez-Bustos expand on their first article of this series to help illuminate the importance of asset management methods specific to planned outage maintenance and cybersecurity in keeping power systems safe, reliable and affordable.
PSC's Graeme Hutchison provides insight into Australia's offshore renewable energy framework, its components, and comparisons with schemes from other countries, all to help new Australia offshore wind market participants navigate these complex waters.
A global company with global solutions